1. Place the items in your shopping cart.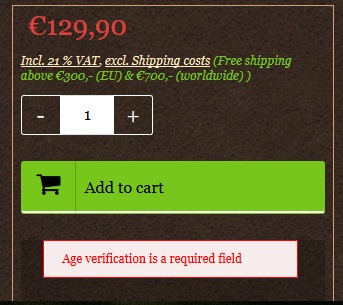 Don't forget to select the re

quired options, such as the colours and sizes (for clothing and footwear) or the age verification (for weapons). If you haven't selected the required field(s), you will see a pop up at the top of the screen and below the Add to cart button.



2. If you have filled your shopping cart, go to the shopping cart page and click 'Proceed to checkout'.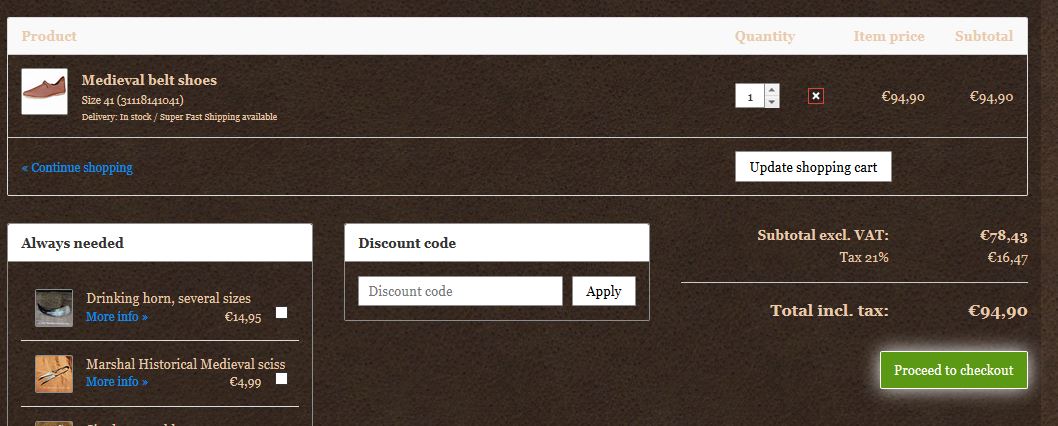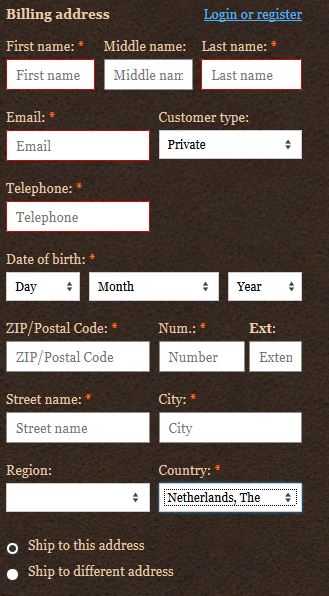 3. Do you have an account? Click the blue link 'Login or register' to log in. If you don't have an account, you can register there.
Fill in your full address details. Please fill in all the fields marked with a red asterisk. Otherwise, the checkout won't show any shipment options.


4. Select the desired sh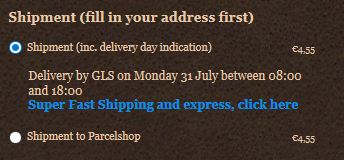 ipment option. Most shipment options show you an indication of the delivery date.
If you wish to see more shipment options, such as Super Fast Shipping, click on the blue URL and select the desired shipment option from there.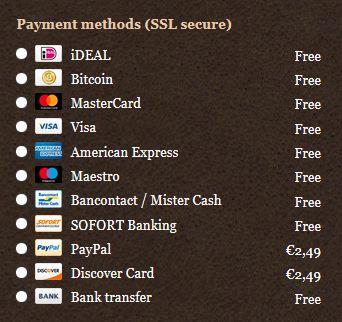 5. Select the desired payment option. Note: it can take several days for a bank transfer to arrive.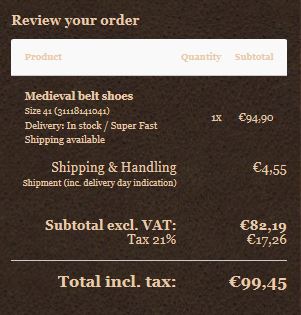 6. Review your order.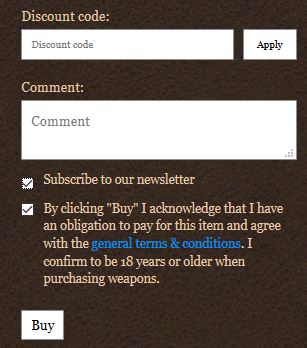 7. If you have a discount code, fill it in. Please let us know when you have an urgent deadline, or have other remarks. Read the general terms and conditions, and agree to them by clicking the button next to them. Click on Buy.
Bewaren
Bewaren
Bewaren
Bewaren
Bewaren
Bewaren